Objectives : To build a technology ecosystem to combine AVR + AI + IOT + Big Data, aiming for Global Market focusing on Industrial and Educational Use, with base in Taiwan and collaborating with Israel and U.S. as well as worldwide channels. Taiwan is one of the best choice to be the hub integrating H/W and S/W, also the perfect testing market for any new innovation. With the hardware strength and abundant software talents from Taiwan, more total solutions for different industries will be generated efficiently to benefit the world.
Operated Business : Digital Technology Education/Training, Research Labs, Incubators, Accelerator, IP Development, and Solution Sales.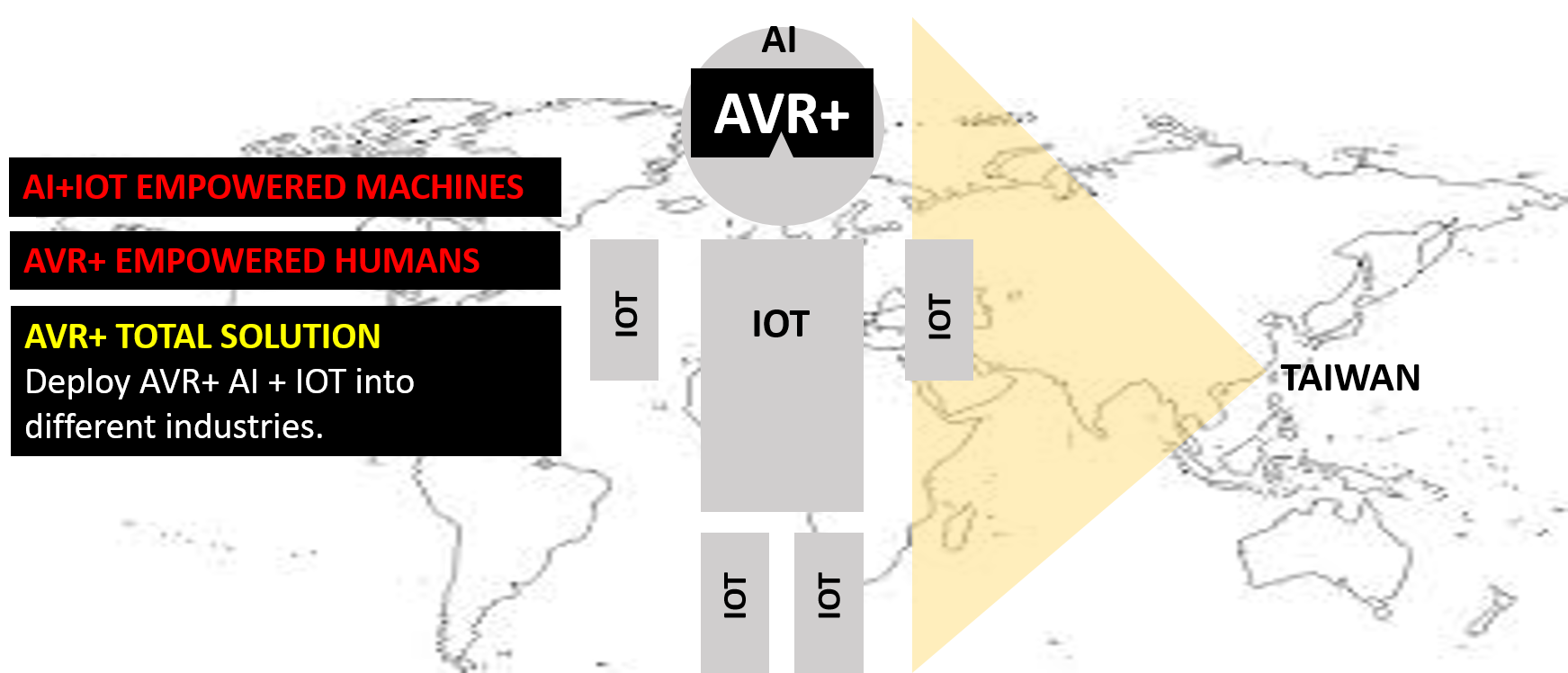 Positive Global Impact : Combining AVR + AI + IOT + Big Data to make Total Solution in digital technology, and integrating Taiwan hardware strength and Israel software strength for entering the global market. Focus on developing applications for Education, Medical, Manufacturing, Energy, and Security/Defense industries.